For the past two decades, Scarborough born rapper and record producer, Kardinal Offishall has paved the way for a new wave of Canadian superstars including Drake, who credited him with opening the door for Canadian music worldwide. Kardinal has been nominated for more than 15 Juno Awards and is a multiple ASCAP award and Socan award winner. He's claimed the international music stage and collaborated with the best out there including Rihanna, Lady Gaga and of course Dangerous w/Akon that peaked at #3 on the Billboard Hot 100, making him the first rapper in Canadian history to do so. Performing in some of the world's most prestigious stadiums and festivals, Kardinal treats his fans to his distinctive, high energy, performances.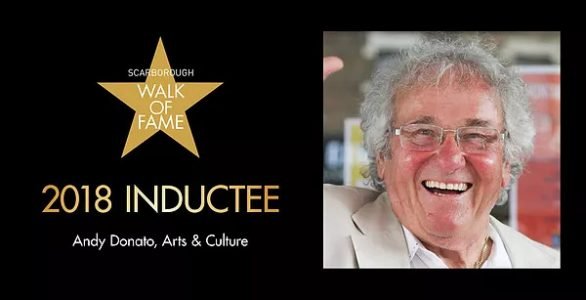 For over 4 decades, Andy Donato has created political cartoons for Toronto Sun readers. Canadian politicians have long considered it an honour to be lampooned by him. He's received many awards including the National Newspaper Award. In a world-wide competition, The Montreal Salon of Cartoons selected one of Andy's creations as the Best Editorial Cartoon in the World. An accomplished landscape artist, his work has travelled the world in 22 one-man shows. He's had 11 books published, each featuring a different collection of his cartoons and he's donated countless works to educational institutions. According to Andy, "A cartoonist is a like a blind javelin thrower. He doesn't get a lot of recognition, but sure gets the crowd's attention."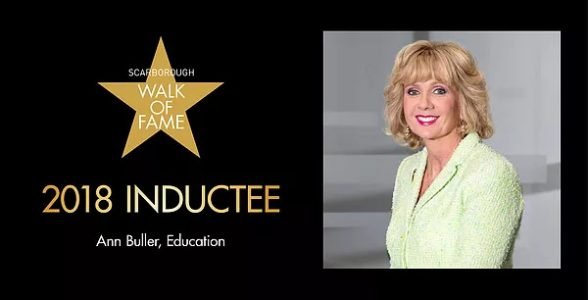 Ann Buller is a visionary leader who has embedded the principles of global citizenship, equity and inclusion into Centennial College's programs and operations since becoming President in 2004. Under her leadership, Centennial has introduced award-winning programs to support students who are underrepresented in postsecondary education. She is an in-demand public speaker, regularly addressing senior leaders around the world in a variety of business, academic and public policy venues. An exemplary role model and social justice advocate, she has earned numerous awards recognizing her excellence as a leader and mentor.
Educator, athlete and Officer in the Order of Canada, Bruce Kidd served as Principal of the University of Toronto, Scarborough. He helped plan the 2015 Pan American and Parapan American Games and the building of the Toronto Pan American Sports Centre in Scarborough. He has written numerous books and articles on Canadian and International sport, has been honoured by the Commonwealth and the United Nations and has led or served on countless committees cementing the commitment to sport for development and peace. He was twice elected Canadian Press' Athlete of the Year, is a member of Canada's Sports Hall of Fame and is the only person to have been twice elected to the Canadian Olympic Hall of Fame as athlete and builder. We are pleased to present Bruce Kidd with a star in the Scarborough Walk of Fame Court.
The son of entrepreneurial Italian immigrants, Domenic Primucci has helped his family's business, Pizza Nova, to become one of Scarborough's proudest success stories. In 1963, the Primucci brothers opened their first pizzeria in a modest location in Scarborough. Today there are 150 Pizza Nova locations across Southern Ontario. As president of the company, Domenic has been named Restauranteur of the year by Canadian Restaurant News and has received the Canadian Franchise Association's Award of Excellence. Domenic has received countless other business and community service awards including the Hans Bueschkens Award of Merit for outstanding community service, Foodservice and Hospitality Magazine's Pinnacle Award for Franchise Excellence and the Queen Elizabeth II Diamond Jubilee Medal.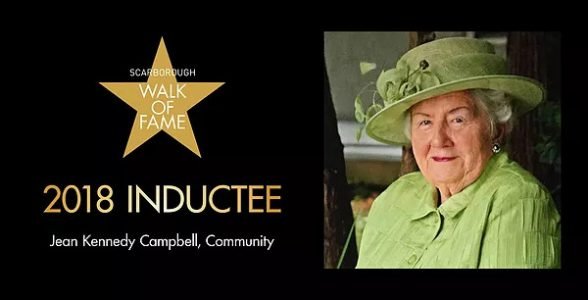 A direct descendant of Scarborough's founders, the Thomson family, Jean Kennedy Campbell is a stellar example of community leadership. For years, she shared her family's pioneering past with students at schools across Scarborough. A dedicated nurse and educator, Jean was a tireless advocate for the nursing profession and for her patients and the residents of Scarborough. She was elected to the Centennial College board of directors and became the first woman to chair a college board in Ontario. She helped establish Centennial's School of Health Sciences and officially opened Centennial College's Progress Campus in 1977.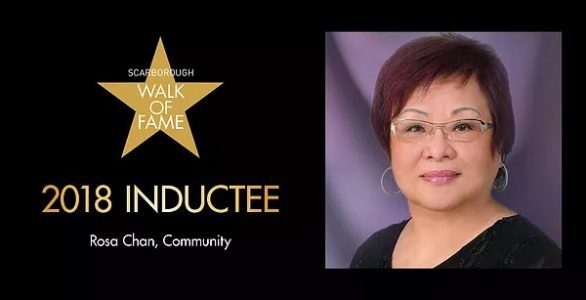 Dedicated Scarborough advocate, Rosa Chan is founder and president of RC Communications, an award-winning public relations firm. An energetic, results-oriented volunteer, Rosa has lent her considerable talents to countless community-based initiatives spanning decades. Her years working at Chin Radio/TV International and the Metropolitan Toronto Reference Library afforded her the opportunity to interact with diverse cultural communities across the city and helped foster her passion for outreach, intercultural awareness and advocacy. Rosa's ability to plan and execute a successful event is second to none. She has served on countless community and charitable organizations' committees and boards and has been the recipient of many awards and honours, including the Queen Elizabeth II Golden Jubilee Medal.